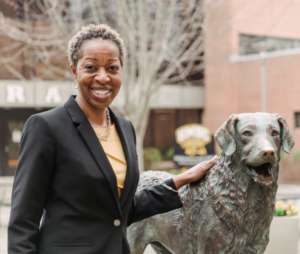 Welcome to UMBC!
We are delighted you have chosen UMBC as your place of employment, and we welcome you to the campus community.
Ours is a special community — committed to nurturing people, ideas, and the values that support excellence and service.  Established in 1966, UMBC is a dynamic research university dedicated to undergraduate education.  We are proud to be building a national reputation for excellence.
As a new employee, you have the opportunity to contribute directly to UMBC's success and our primary objectives: (1)  to be one of the best public research universities in the nation; (2) to be a major resource for Maryland and greater Baltimore; and (3) to create a campus community that finds enrichment in cultural and ethnic diversity.
Again, welcome to UMBC, and we hope that your experiences here are rewarding.
Valerie Sheares Ashby
President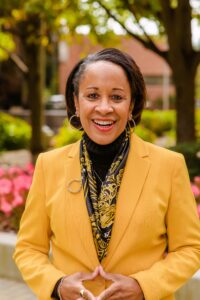 The Department of Human Resources would like to extend a warm welcome to you as a new employee to UMBC.  It is our mission to provide you with comprehensive, consistent and cooperative services.  A key component of our mission is to serve as a resource center for professional services in the areas of benefits, classification/compensation, recruitment, employee relations, payroll, HRIS,  training and development, and general administration.
As a new employee, you will need guidance in navigating the wide spectrum of benefits and services offered by the University and State of Maryland.  This website provides you with information on the University's organization and acquaints you with the various benefits and services available to you.
We hope you find the website useful and that it assists you in learning about the University.
Lynne Adams
Associate Vice President,
Human Resources