Having trouble finding what you're looking for? Please try using the search bar at the top of the page, or contact our office at (410) 455-2337 to speak with an HR representative.
NEW: Payroll Business Processes  – New hire, I-9, Change PAR resources for remote online business processes
Dual Employment – Required for employees that work for multiple State agencies
Payroll Calendars – Payroll related calendars & UMBC holiday schedule
Emergency Procedures – Payroll related processes in the event of an emergency closing
Forms – All forms relating to payroll processing, time entry, leave and related transactions
Non-Resident Alien (NRA) – All the required documents for NRA processes including new hires and renewals
Time Entry, Leave Procedures and Related Forms – The reference documents and forms relating to time entry and leave, including Payroll Adjustment & Time Entry Correction forms.

PeopleSoft & Related Security Procedures – How to obtain security access for PeopleSoft – HR and Payroll related tasks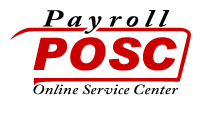 The Payroll Online Service Center (POSC) allows employees to review and print online pay checks, year-to-date pay history and W-2s. You may also manage your W-4, direct deposit and address with your POSC account.