Having trouble finding what you're looking for? Please try using the search bar at the top of the page, or contact our office at (410) 455-2337 to speak with an HR representative.
---
Direct Deposit – PDF, Direct Deposit Information
Change of Address – Information and required documentation for address changes.
Forms – Direct deposit, W-4 tax forms, and other Human Resource related forms.
Non-Resident Alien (NRA) – Required documents for non-resident alien new hires and renewal processes.
Pay Check, Tax & Direct Deposit – Pay check and direct deposit and payroll tax related resources including check dates, forms and Payroll Online Service Center information.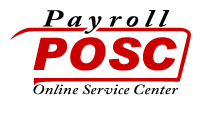 The Payroll Online Service Center (POSC) allows employees to review and print online pay checks, year-to-date pay history and W-2s. You may also manage your W-4 and change your address with your POSC account.  Additional Pay Check & Tax Information from Central Payroll Bureau.
ARCHIVE
2018 Federal Tax Memo from Central Payroll Bureau – "State employee's should see the new calculations of their federal taxes on January 26, 2018."  You may log in to the POSC on January 24th to get a preview of your net pay before check day.
Filing form W4 and Address Changes
Payroll Changes effective January 1, 2016
IRS Encourages All Employees to Use the "IRS Withholding Calculator"
NEW TAX LAWS: 2018 Federal Tax Memo from Central Payroll Bureau