Why Choose the Y at UMBC
YMCA is a trusted program that has provided educational and developmental support to children and families for over 160 years. The Y at UMBC was established over a decade ago, and has a newly renovated facility located in the heart of UMBC's thriving campus.  Convenience for faculty, staff and students, while providing high quality early learning for your precious little one.
Our preschool program combines a safe and happy educational environment with a curriculum designed to stimulate intellectual, emotional, and physical growth.  The Y at UMBC accommodates students 2 to 5 years of age.  The standard application fee will be waived for UMBC faculty, staff and students.
Schedule your tour today by contacting the Preschool Director at 410-455-6830 or submit your request here.
Meet the Center Director and view our announcement.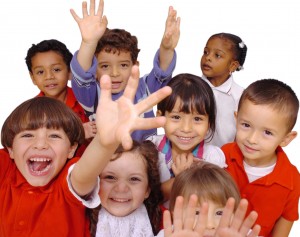 – Program Options
– Learning & Enrichment
– Y Preschool/UMBC Collaborative Learning
– Our Curriculum
– Proven Results
– About the committee
– Members
Additional Resources
myUMBC Y Preschool at UMBC Group
MD Resource Page for Child Care
EAP Childcare Resources: Log in required. (Company ID: USMEAP)
Contact Us
Department of Human Resources
c/o YMCA at UMBC
1000 Hillltop Circle
Baltimore County, MD 21250
410-455-6830