Each day you will be provided with detailed information to guide you through your child's day with us. You'll receive daily reports from your child's teacher outlining your child's activities, routines, and care including information on new skills learned, classroom activities, and special accomplishments. Our experienced teachers will provide the caring support and teach the critical skills needed for your child to succeed in kindergarten and beyond.
Program Options
Learning & Enrichment
Our program provides development opportunities for young children to: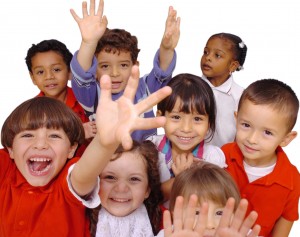 learn through imaginative play
develop cognitive and physical health
be independent and self-confident
become enthusiastic, inquisitive learners develop character
Y Preschool/UMBC Collaborative Learning
In addition, opportunities for UMBC student experiences and collaborative study in music, theater, geography, STEM and other exciting areas  for academic research, internships, and direct learning.
Our Curriculum
The most important goal of our curriculum is to help children become enthusiastic learners. This means encouraging children to be active and creative explorers who are not afraid to try out their ideas and to think their own thoughts.